Almost every state requires Notaries to use an official seal when notarizing physical documents. Traditional seals typically come in two formats — ink stamps and embossers. Here's the difference between ink stamps and embossers and each state's requirements for the seal you may use.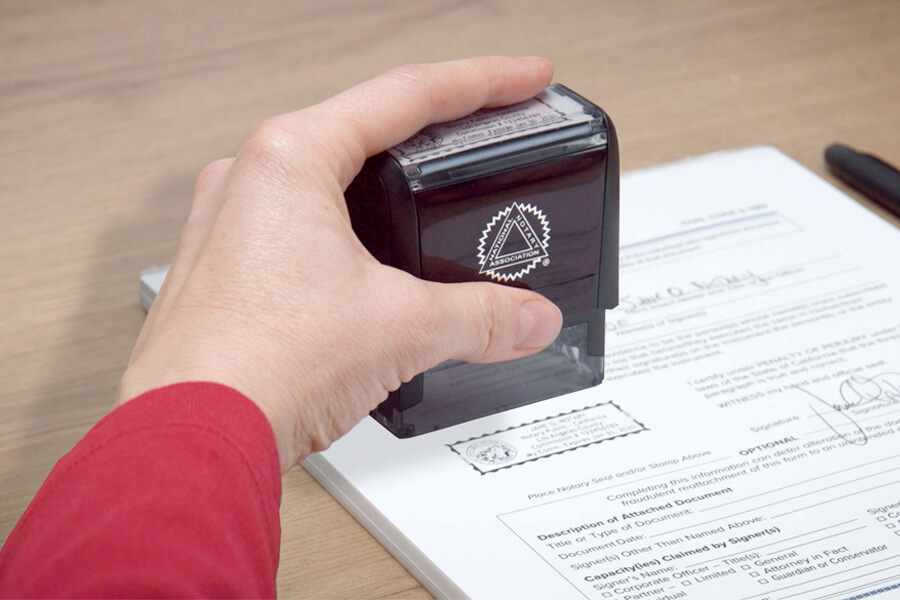 Notary ink stamps
Ink stamps are the most commonly used type of Notary seal. These rubber Notary stamps leave an inked imprint with Notary information, such as the Notary's name, commissioning state or date of commission expiration.
The official seal imprint's shape, size and information depend on the laws in the Notary's commissioning state.
Notary embossers
Embossers are metal clamping devices. Instead of leaving an ink imprint, a Notary embosser "crimps" a document, creating a raised physical impression displaying Notary information on the paper.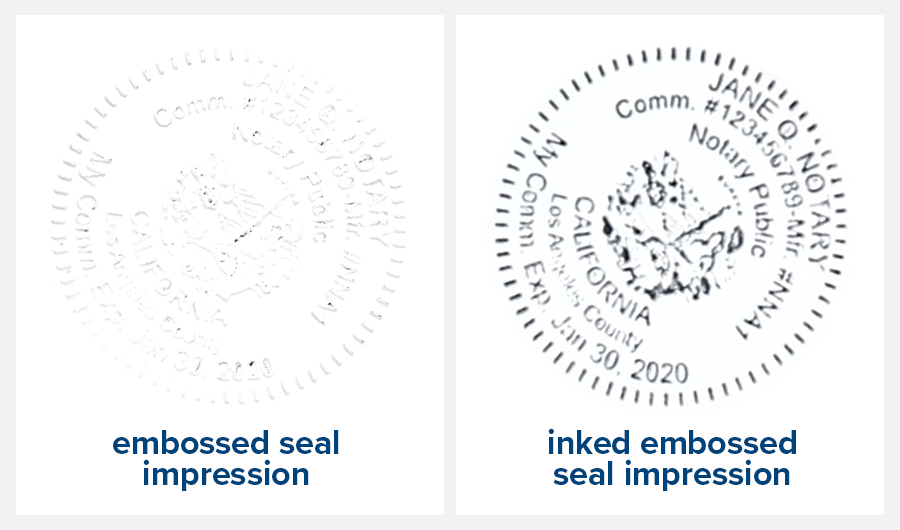 While visible to the naked eye, the impression made by an embosser won't be visible on a photocopy unless ink or another method like colored foil is added. Many states that allow Notaries to use an embosser also require making the embossed impression photographically reproducible.
As with ink stamps, the shape, size and information needed for an embosser depends on the laws in the Notary's commissioning state.
Which type of Notary seal can I use?
In the state of California, it required to have ink stamps. The ink stamp is all that is required to make documents officially notarized however some countries request an embossed stamp. In that case, we would do both and ink and embosser. Please request and let the notary know that an embossed stamp if needed.
Content information is gathered from national notary association.